relax completely
in our Dutchtub
Relax and unwind in our Dutchtub. Book this wood-fired hot tub for two to enjoy during your stay.
The water is heated by a fire in a spiral on the outside of the bath. Through natural circulation the colder water enters the spiral at the bottom of the bath and flows out heated at the top.
De tub kost 75 euro per dag inclusief hout.
rustic cooking in
the outdoor oven
Bake home-made pizzas, cook delicious oven dishes or use the grill to barbecue in our outdoor oven. Nothing beats the smell and taste of cooking over a wood fire, and it keeps you nice and warm at the same time.
De buitenoven kost 25 euro per dag inclusief hout.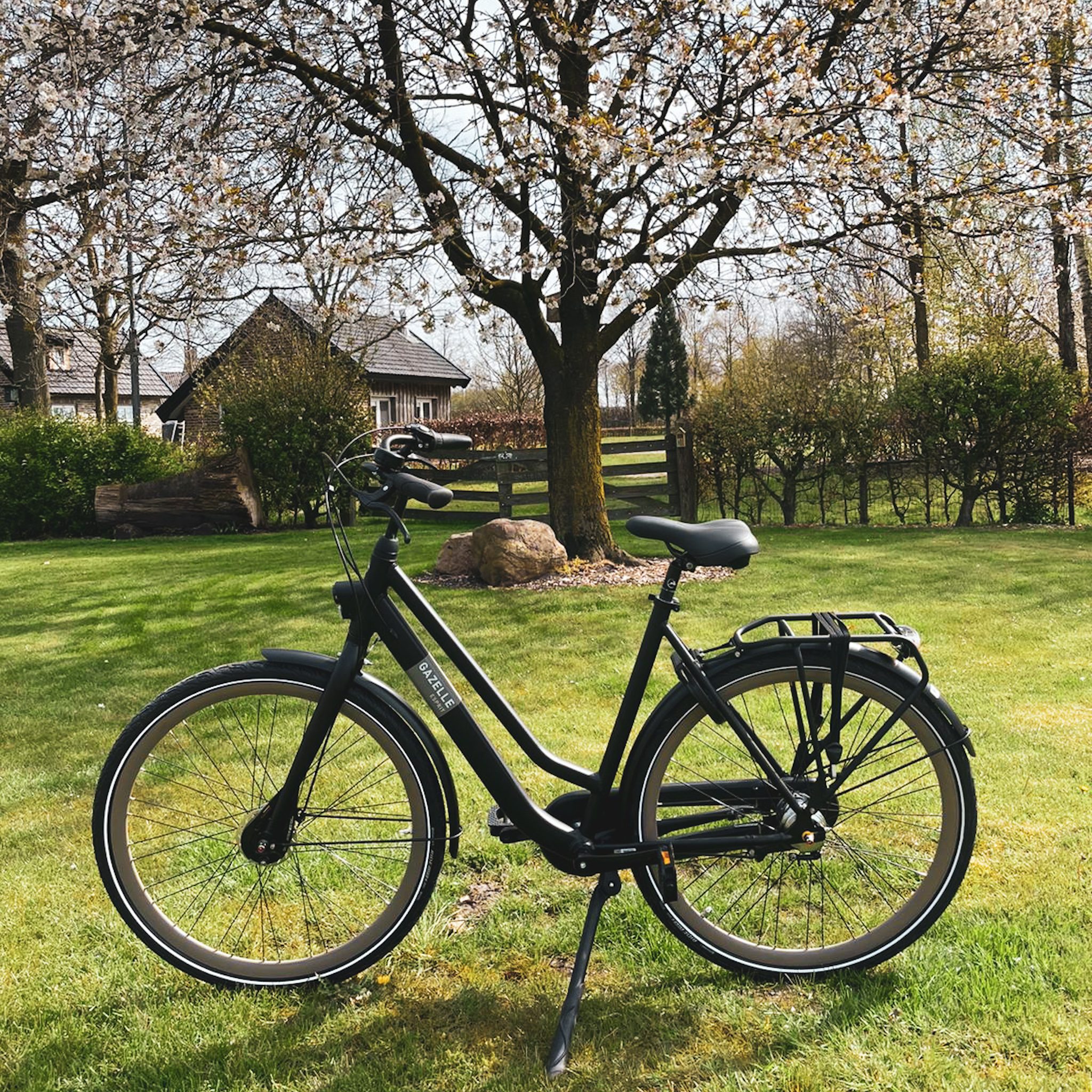 get our there with
our rental bikes
Would you like to spend a day cycling in the beautiful surroundings of Buitengoed De Bollen? We have brand new bikes for rent.
Our rentals are new Gazelle Esprit C3 bikes with 3 gears, size 54. The bikes are 10,- per day per bike.
You can reserve the bikes when making your booking. Already booked, but forgotten the bikes? Please contact us.
Buitengoed De Bollen is not a bed & breakfast, but we do like to offer you a nice breakfast. In collaboration with Lunchcafé De Serre we offer a breakfast service.
You order your breakfast directly with De Serre on their website. Choose between Standard or Luxury. Please indicate in the comments of your order the name of your cottage and on what date and time you want to receive your breakfast.
Breakfast can be delivered Mon-Sat between 9:30 and 11:00 am. You can also have breakfast on Sunday, this will then be delivered to you on Saturday evening. Would you like to have breakfast earlier? Then contact Lunchcafé De Serre at +31 499 574 321.