ultiem genieten
in onze dutchtub
Ontspan en kom tot rust in onze Dutchtub. Dit houtgestookte buitenbad voor 2 is vanaf nu te boeken bij je overnachting.
Het water wordt verwarmd door een vuur dat je stookt in de spiraal aan de buitenzijde van het bad. Natuurlijke circulatie zorgt ervoor dat het koudere water onderin het bad de spiraal in gaat en er bovenaan verwarmd weer uitstroomt.
De tub kost 75 euro per dag inclusief hout.
rustiek koken in
de outdooroven
Bak je eigen gemaakte pizza's, kook heerlijke ovengerechten of gebruik de grill om te barbecueën in onze outdooroven. Er gaat niks boven de geur en smaak van koken op een houtvuurtje, en je blijft ook nog eens lekker warm.
De buitenoven kost 25 euro per dag inclusief hout.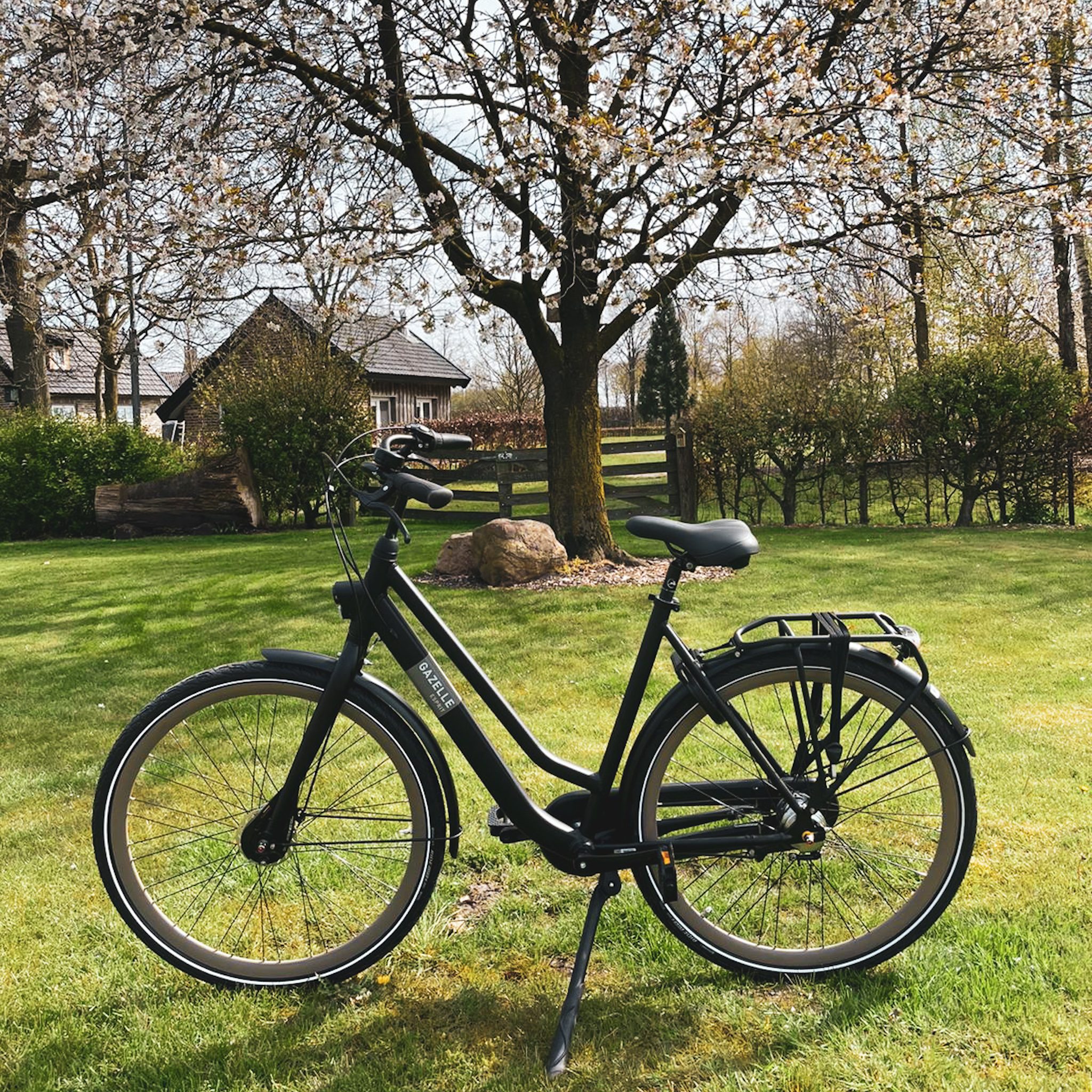 op pad met
onze huurfietsen
Wil je een dagje fietsen in de prachtige omgeving van Buitengoed De Bollen? Wij hebben spiksplinternieuwe fietsen voor je te huur.
Het zijn nieuwe gazelle Esprit C3 fietsen met 3 versnellingen, maat 54. De fietsen kosten 10,- per dag per fiets.
Je kunt de fietsen reserveren bij je boeking. Al geboekt, maar fietsen vergeten? Neem dan contact met ons op.
geniet van een
smakelijk ontbijtje
Buitengoed De Bollen is geen bed & breakfast, maar we willen je wel een lekker ontbijtje aanbieden. In samenwerking met Lunchcafé De Serre bieden we een ontbijtservice aan.
Je bestelt het ontbijt direct bij De Serre op de website. Je kunt kiezen uit Standaard of Luxe. Geef in de opmerkingen bij de bestelling de naam van het huisje aan en op welke datum en tijd je het ontbijt wil ontvangen.
Het ontbijt kan ma t/m za geleverd worden tussen 9:30 en 11:00 's ochtends. Ontbijten op zondag kan ook, dit wordt dan zaterdagavond bij je bezorgd. Wil je vroeger ontbijten? Neem dan contact op met Lunchcafé De Serre via 0499 - 574 321.